these 5 wishes brought to you by the 2009 fall TV lineup... of which i watch way too much. poor TiVo.
*

i wish i didn't have to listen to the Dancing With the Stars band & singers butcher song after song after song. i can't even focus on the swinging hips of Lacey Schwimmer (she's hot) or Maksim Chmerkovskiy's strong hold (and other things. ahem) anymore because i'm too busy cringing. and since when do ballroom dancers dance to Jon Bon Jovi and The Clash? what? please... for the love of dancing, send that band packing with the next couple to be eliminated.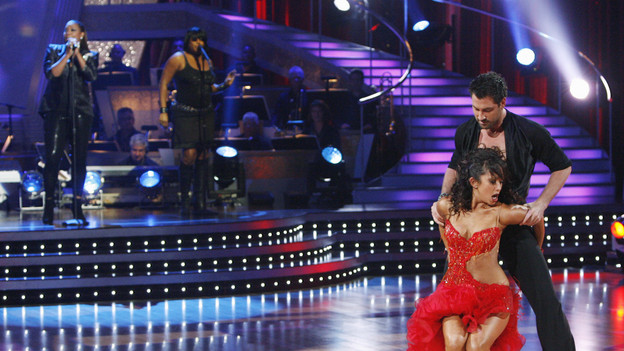 Cheryl Burke and Maksim Chmerkovskiy on DWTS - ABC monday nights

* i wish mr. big hadn't divorced carrie bradshaw, left new york & gone off to become a crooked, prostitute-banging politician. *sigh*


Chris Noth on The Good Wife - CBS tuesday nights



* i wish the small town of Eastwick, Rhode Island really did exist because i shall like to move to there. big fountains for which to splash in, harvest festivals and hot witches? how could anyone not want to move there?
Jamie Ray Newman, Lindsay Price & Rebecca Romijn in Eastwick - ABC wednesday nights



* i wish... i wish...so many wishes where it concerns this show, i wouldn't even know where to start. let's just admire this for a moment, shall we?
Patrick Dempsey aka McDreamy on Grey's Anatomy - ABC thursday nights


* i wish someone had told my TiVo that Medium was moved to a different night and station. i've missed 5 episodes! FIVE! now i have to catch up on my tiny-ass laptop. sucktastic.



Patricia Arquette, Maria Lark, Sofia Vassilieva, Miranda Carabello and Jake Weber on Medium - CBS friday nights (in case you were wondering what happened to it)


there are so many other shows i could have commented on, but honestly... who has that much time? so, what are your favorite shows this season? (besides Glee. that's everyone's favorite. or maybe just mine.)
HAPPY WEDNESDAY!
xoxo